Summer is a fun time to be a kid. You are out of school and it's time to play! But summer can be a difficult time if you are a babysitter or a stay at home mom or dad. You have to fill each and every day with activities and you are faced with the challenge of how to keep things fun and entertaining for the both of you. Let us help you do just that!
We all love play dates. Utilizing platy dates throughout the summer is a great way to fill your time but also for your child to work on sustaining the skills they learned in the past school year as well as building on new skills. There are two types of play dates: unstructured and structured.
Unstructured play dates are the more familiar play dates. These focus on allowing the child to play with their peer(s) with minimal adult facilitation. Within these play dates the role of the adult is to step in only when needed. The goal for your child is play at their own level with minimal pressure. Here are a few great places for unstructured play dates:
1. The park – At the park your child is able to participate within familiar activities next to their peer(s) along with new friends. The park also lends itself to fun social games like duck duck goose, soccer, t-ball, scavenger hunts and more.
2. Indoor play areas like McDonald's play area, Chick-fil-A play areas, Pump It Up, jumpstreet, etc . – Your child is able to participate within active play next to their familiar peers and unfamiliar peers. Some places like Pump It Up will have free days/times in the summer. Check their websites to see if they are offering any this summer.
3. Your house - At your house your child will be the most comfortable. This will allow him/her to work on sharing their toys with others.
Structured play dates are facilitated 100% by an adult. These focus on increasing your child's social communication skills, social play skills and much more. You can have a structured play date at the park, at your house, at the pool, at the movies and more. When developing a play date you want to first think about the skills your child is working on and then think about the transactional supports that help him/her. Here is an example of an ocean animal themed play date:
Ocean Themed Structured Play Date
1. Use a schedule to help the children plan and organize their day. You can use a picture schedule or a dry erase board. Allow the children to take turns crossing off each item.
2. Card Game: The first thing on the schedule is a card game. First think if you have a ocean animal card game. If not you can make your own. For our younger kids you can do ocean Memory. Within ocean Memory you are working on the social skills of turn taking and winning/losing. You are also working on the language skills of: same, different, more, less, most, least, quantities and much more.
For our older kids you can do ocean animal Go Fish. Within ocean animal Go Fish you are working on the social and language skills of turn taking, winning/losing, asking others questions, answering questions, following rules and much more.
3. Art: The second item on your schedule is art. For art you can color, paint, cut, glue, etc……anything ocean related. You can go online and find a variety of ocean animal-themed activities:
Ocean animal toilet paper roll crafts - http://www.dltk-kids.com/type/tp_roll.htm
Ocean animal coloring pages - http://www.educationalcoloringpages.com/ocean.html
Crab heart activity - http://www.dltk-holidays.com/valentines/mheartcrab.htm
While working on art you can work on the social language skills of sharing (share the water for water colors), turn taking (it's my turn for scissors), commenting about other pictures (I like your shark), politeness words (thank you) and much more.
4. Snack/Lunch: The next item on your schedule is snack/lunch. Try to serve ocean animal related foods like Goldfish, ocean animal-shaped cookies, ocean animal-shaped sandwiches and more. Then focus on conversation between the children. If they are having difficulty talking you may want to focus on a "question of the day" where they each ask each other a question such as "What is your favorite ocean animal?" or have them focus on telling jokes during snack or lunch.
5. Pretend ocean: Next it is time to play ocean. You can play ocean using toy ocean animals or by role play and pretending to be the animals.
6. Books: The sixth item on your schedule is reading books. This is a great opportunity for you to read a story related to ocean. After you read the book, then have the children take turns retelling the story to each other or they can make up their own stories. Then have them read or look at books alone. Put out about four or five ocean themed books. Here are a few:
Mr. Seahorse by Eric Carle

Harold and the Purple Crayon Under the Sea by Liza Baker

Barry the Fish with Fingers by Sue Hendra

Swimmy by Leo Lionni

The Rainbow Fish by Marcus Pfister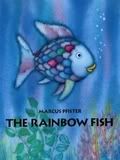 7. Remember: During remember time your goal is for them to talk about what they did today. Throughout the day you can take pictures with your camera or take videos with your camera. During this part of the day, look at the videos/pictures to talk about their day. You can also use the visual schedule as a reference to talk about their day. During this time you can also focus on them asking each other questions such as "What was your favorite part about today?" or "What was your favorite book?"
8. Don't be afraid to add in changes to your schedule. You can always add in an extra art time, a music time, a joke time, a break time, a play outside time, etc. If you are using a visual schedule, just use your marker to draw it in and focus on "different". If you are using a dry erase board do the same thing.
**When focusing on unstructured play dates start with one peer and gradually increase the number of children each week or each month. When picking peers for play dates the best option is to pick the children that your child will be playing with at school next year. This way they will already be familiar with them and will more likely play with them at school. In addition, this means that the other child will more likely play with your child at school.**
You can find visuals for structuring your very own ocean themed play date at the KidSpeak, LLC Store (Play Dates: Ocean Theme): http://kidspeakdallas.com/products-page/product-category/play-dates-ocea... .
~KidSpeak, LLC
www.kidspeakdallas.com
The Picture Communication Symbols
©1981-2012 DynaVox Mayer-Johnson
are used under contractual agreement
and were created by KidSpeak, LLC.
All rights reserved worldwide.