We made this flag mural this week in our Social Schoolers Group and the kids loved it. They were able to work together, take turns, encourage each other, problem solve together, come up with ideas together, practice giving compliments and more. They couldn't wait for us to hang it up so they could admire their work and comment about the art throughout the whole week. It was also a very calming activity which our kids may need amongst all the holiday fun and excitement. It's also simple and easy, the main reason WE loved it!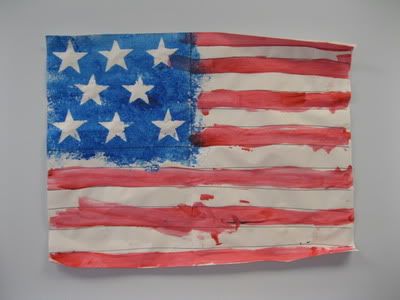 Materials:
-Large piece of white paper or butcher paper
-Marker
-Red and blue tempera paint
-Two paper plates or painting dish
-Paintbrush (for red stripes)
-Sponge (for blue area - we cut a kitchen sponge into thirds)
-Precut stars (however many you want)
-Tape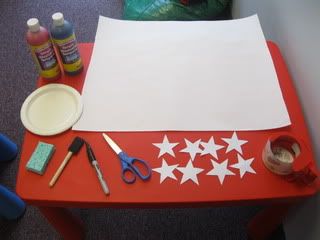 Steps
1. Draw your flag template. We drew it by hand but you can make it as exact as you would like. Folding the paper into halves served as a helpful guideline for us. We drew out the template in advance for our kids but you may want your kids to help with this step.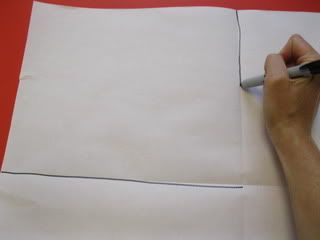 2. Tape your stars onto the template.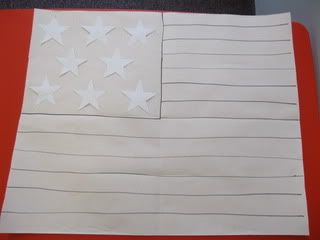 3. Get your paints ready. We made a color template beforehand so the flag would resemble the American flag. We sponge painted blue dots around the stars and then painted red dots on the stripes that are supposed to be red. Our kids are very visual so this served as a helpful transactional support and allowed us to not have to verbally cue the kids throughout the whole activity.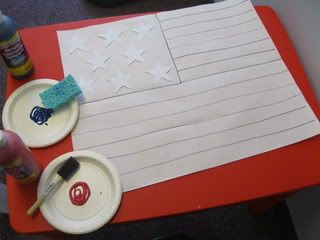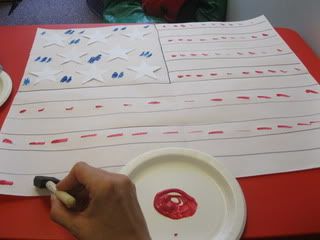 4. TIME TO PAINT!
5. Once you are finished painting, then remove your paper stars……the kids will love the result.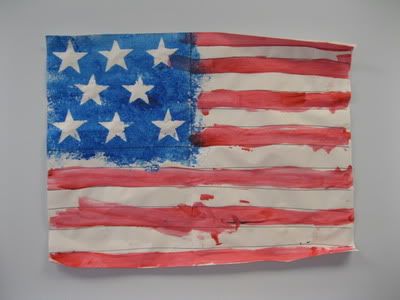 You can use your flag mural as a decoration for your front door or hang it up in your house for everyone to admire. This will serve as great practice for your kids to show others and to tell others how they made the flag, their favorite parts of the flag and more.
We also wanted to share a few links to past blogs that you may find helpful for the upcoming holiday:
What are you doing this weekend? – a few ideas on how to fill a busy weekend with family and friends: http://www.autismspot.com/blog/What-are-you-doing-weekend
The Holidays are Approaching – various tips to help prepare your child for a special event or holiday: http://www.autismspot.com/blog/Question-Day-Holidays-are-Approaching
How to make a photo book for any holiday, weekend or special event – specifically referencing Halloween with examples of a Fourth of July book one family made for their child: http://www.autismspot.com/blog/What-did-you-do-Halloween
Fourth of July stationary for your book:
http://www.activityvillage.co.uk/fourth_of_july_stationery.htm
http://www.busybeekidsprintables.com/Patriotic-Stationery.html
We hope everyone has a fun and safe Fourth of July!
~KidSpeak, LLC
www.kidspeakdallas.com